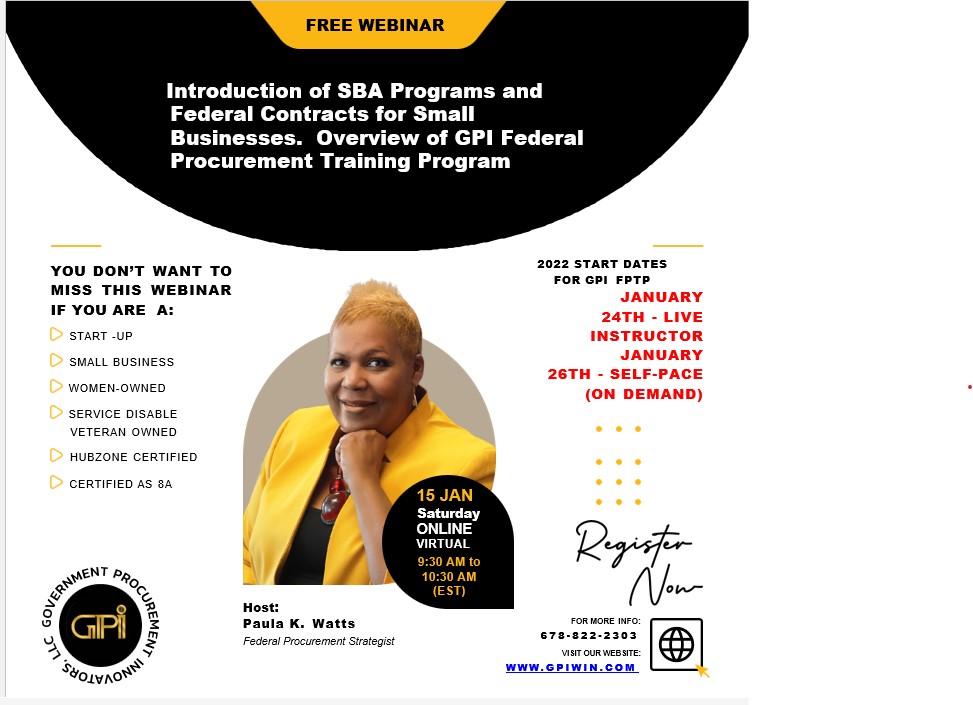 EICC understands the plight of Kingdom Entrepreneurs to not only be spiritual powerhouses, but to also be economically empowered.  We share that concern and we are working to provide as many resources as possible that facilitates generational wealth building.
GPI & Paula Watts are offering opportunities for black businesses to go further and do more!
Check out the latest GPI is offering at an exclusive $100 discount for EICC Members Here.